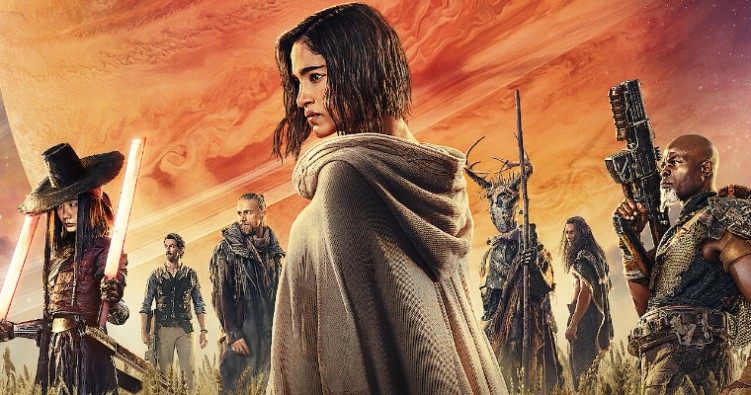 Credit: Netflix
Zack Snyder is no stranger to having extended director's cuts in his films such as in Watchmen, Batman v. Superman: Dawn of Justice, and Justice League Snyder Cut. Previously, fans even had to campaign for Zack Snyder's Justice League to be released, and thankfully, for his upcoming sci-fi film, Rebel Moon, there would be no need to do so as it has already been confirmed by the director and Netflix that it would be released. Snyder revealed that it will be an R-Rated director's cut that will be "a full hour longer."
Zack Snyder is making it big on Netflix as after his successful Army of the Dead, the director is creating an ambitious Rebel Moon universe which was first pitched as a Star Wars movie that was scrapped. Rebel Moon will have two parts and the first will be coming out in December. On top of that, Snyder revealed that Rebel Moon will be having extended director's cuts that would have more than what will be coming out on Netflix next month.
Speaking with Entertainment Weekly, Snyder revealed that there will be differences between the PG-13 release of Rebel Moon and the director's cuts of the movie which will be R-Rated. Snyder shared:
How huge is the Rebel Moon universe of Zack Snyder on Netflix?
Credit: Netflix
Zack Snyder has huge plans in building his empire on Netflix through the Rebel Moon universe. The first two movies on the roster were shot simultaneously but it would be divided into two which is part of the release strategy for the project. Rebel Moon: Part One – A Child of Fire will be coming out on December 15, 2023 while Rebel Moon: Part Two – The Scargiver will be releasing in April 2024. There will be R-Rated director's cuts for both and it would have more stories than the PG-13 releases.
That it just the start of the Rebel Moon universe, folks! Even before the release of the first movie, there are already plans in place for sequels and prequels, not only in movies but also in other media. A four-part Rebel Moon prequel comic is already lined up for a January 2024 release which would be titled as Rebel Moon: House of the Bloodaxe following Darrian and Devra Bloodaxe years before Rebel Moon: Part One – A Child of Fire. Snyder also plans for other releases such as graphic novels, books, video games, and a Netflix VR experience that are all exciting, and beyond that, Snyder also indicated that Army of the Dead belongs to the same universe as that of Rebel Moon so that's quite a connection going on!
Rebel Moon: Part One – A Child of Fire releases on Netflix on December 15, 2023.