Credit: Netflix
The spinoff of the cult classic, The Addams Family, brought a top hit on Netflix starring Jenna Ortega. With a huge success for the first season, Wednesday Season 2 moves forward as the streamer immediately renews the show for another installment. However, notable changes are happening behind the scenes as the whole production moves from Romania to Ireland, and executive producer Steve Stark reveals why they decided to do so.
After the end of the strikes, productions of shows and movies go back to business and with Wednesday being a huge hit, its production was put to a priority by Netflix. In recent news from Deadline, Wednesday Season 2 will be relocating its whole production to Ireland where it will shoot the entirety of the second installment of the beloved series. As they eye for a production start this April 2024, this change in location is a big decision for the people behind the scenes and executive producer of the show explains why.
Speaking with Deadline, Steve Stark reveals that filming the first season of Wednesday in Romania had its challenges which is their main reason why they decided to relocate the production to Ireland. Stark says, "Romania was an amazing place to shoot creatively, but challenging in a lot of ways." Stark adds that there were only two options and he preferred some turf he is familiar with:
What to expect on Wednesday Season 2?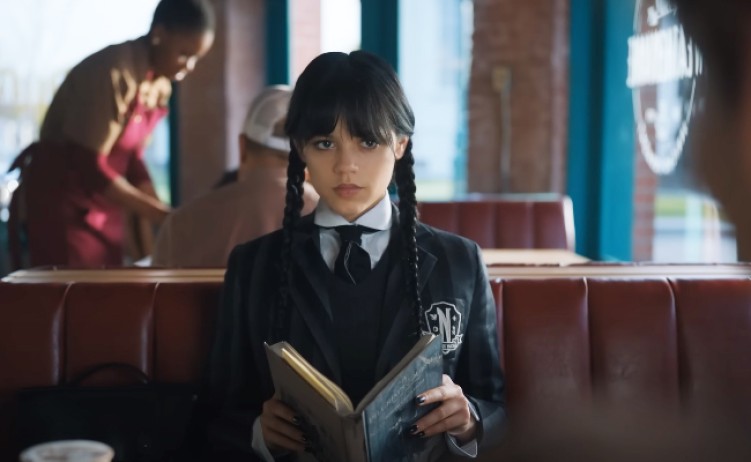 Credit: Netflix
Expect a lot from Wednesday Season 2 as the series will definitely up the notch on the titular ominous Wednesday Addams as she explores her abilities following the mystery she solved at Nevermore Academy. Wednesday Season 2 is expected to explore the intricacies of Wednesday's relationship to her family, especially with Morticia given that they share the same abilities, as well. More of the horror aspect of Wednesday could come in especially now that Jenna Ortega got involved in the direction as one of the producers for Season 2.
Since the production of Wednesday Season 2 is moving from Romania to Ireland, it is also expected that this change would have something to do with the narrative of the second season, hinting that the setting would no longer be happening in Nevermore Academy but some place else, possibly a place with a deep connection to the titular character. This change was already set up in the finale of Wednesday Season 1 as Nevermore Academy closed for the rest of the semester and the students, including Wednesday, left the school.
Wednesday Season 2 has no release date yet. All the episodes of Season 1 are available to stream on Netflix.