Credit: Netflix
The month of December is fast approaching, and it only means the first part of Zack Snyder's epic space opera movie, Rebel Moon, is about to hit Netflix. As little details about the film emerge, the streamer has dropped the official character posters for the film's cast, led by Sofia Boutella as Kora, the former warrior who's about to unleash her past to fight absolute authority.
Kora proves she's a rebel in her key art for Rebel Moon, holding her weapon while the wind blows her hair, making it all dramatic. Jimmy, an ancient robot voiced by Anthony Hopkins, looks all-powerful and strong. Despite his rustic appearance, the beloved thespian appears almighty in his cape and stick.
Admiral Atticus Noble (Ed Skrein), the movie's main villain, looks every inch brutal as he's about to bring violence to Veldt. The villagers have to be very careful of Noble. If they don't give them their harvest, they should prepare for a "callous cruelty."
Next is Ray Fisher as Darrian Bloodaxe, an insurgent warrior attacking the Imperium with his sister, Devra (Cleopatra Coleman), who, despite being committed, is hesitant to be caught up in the provincial problem of Veldt. The two look bold in their character posters.
General Titus (Djimon Hounsou) appears serious and is ready to fight as a hardened gladiator. Of course, there's also a key art for Michiel Huisman's Gunnar, who accompanies Kora on her quest. Charlie Hunnam joins the film as Kai, the mercenary pilot who helps Kora on this epic journey in Rebel Moon.
E. Duffy will also be seen in the film as Milius, who's always ready to fight alongside the Bloodaxe siblings as they look for justice for their home that has fallen to Motherworld. Fans will also see Doona Bae as Nemesis, and true to her character's key art, she's a cyborg sword master with mechanical hands that can wield molten-metal weapons. Lastly, Staz Nair is Tarak, a noble servant who has a close bond with the flying creature Bennu.
You can see the character posters below: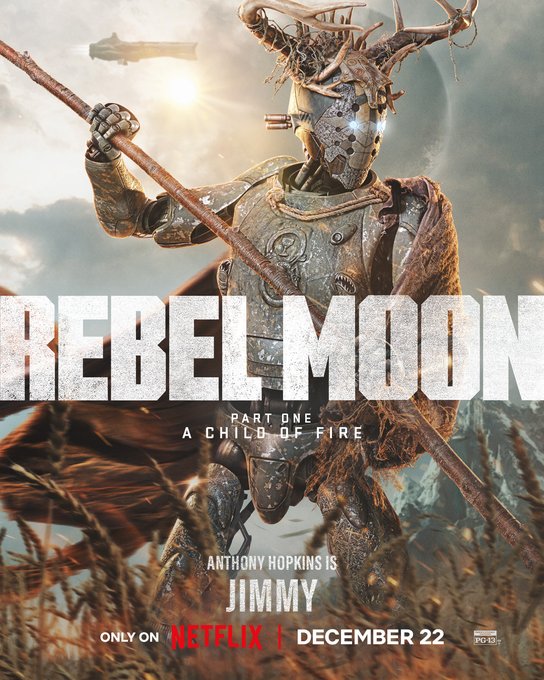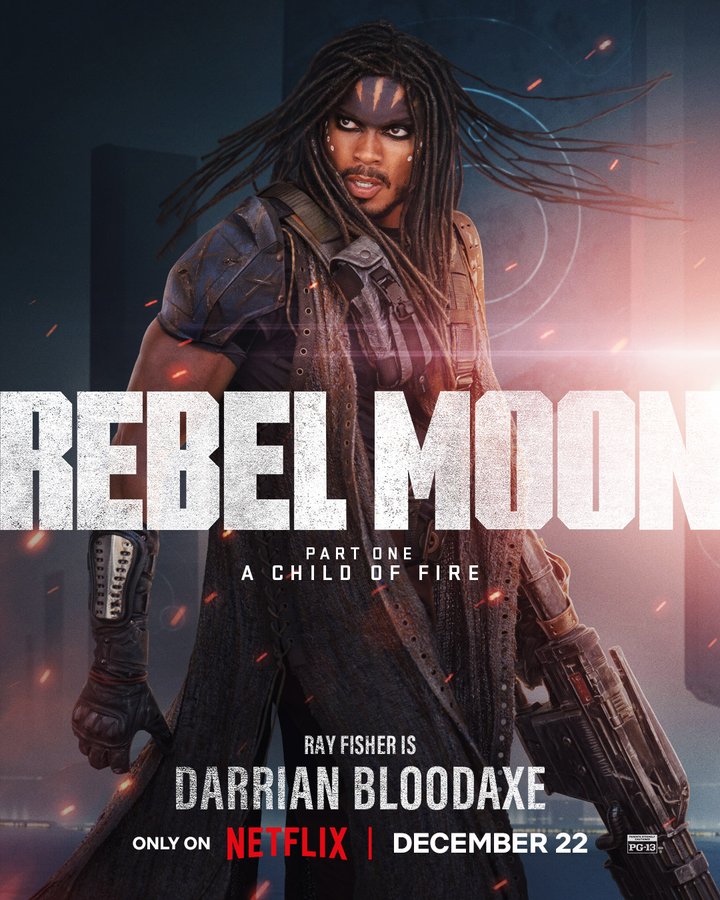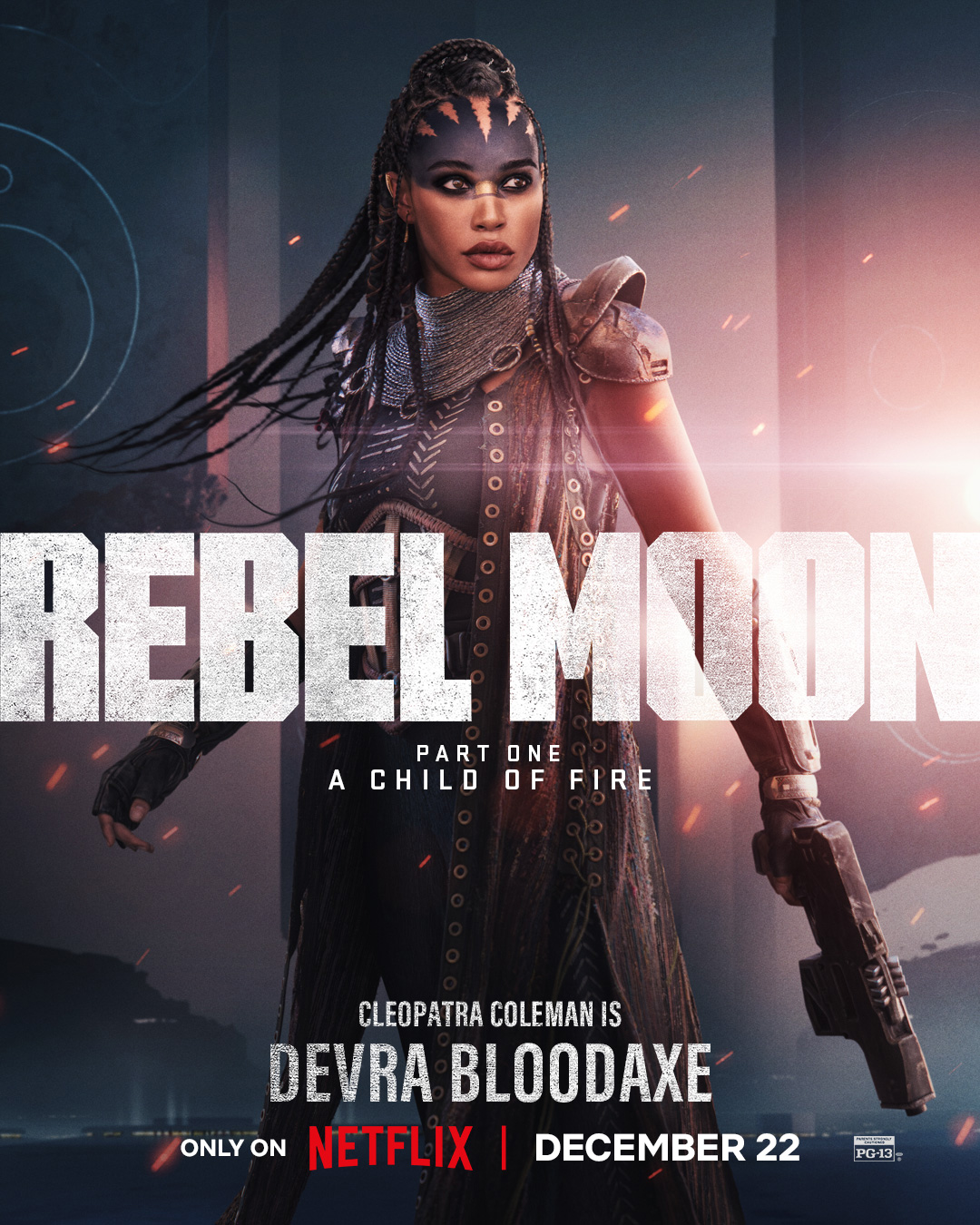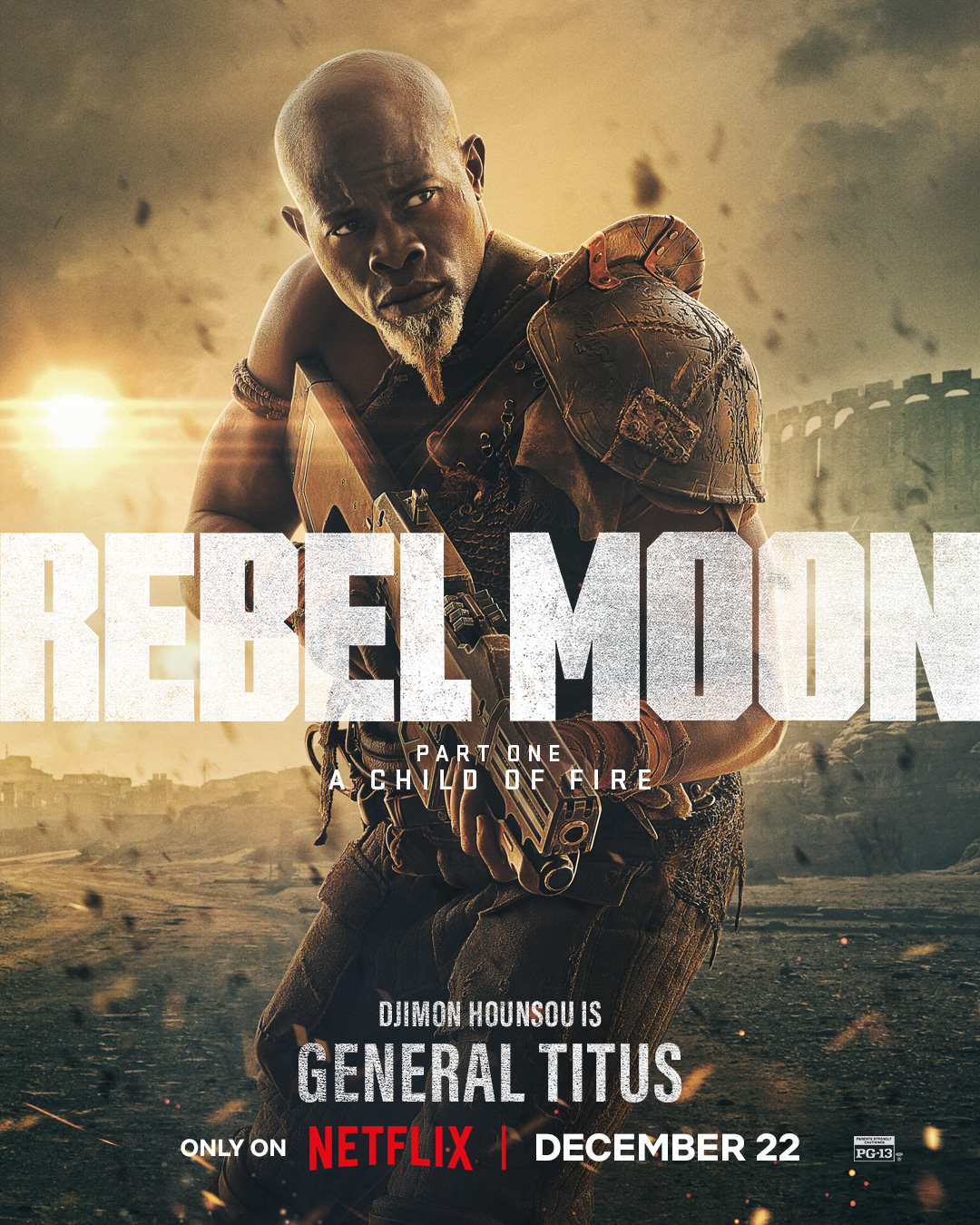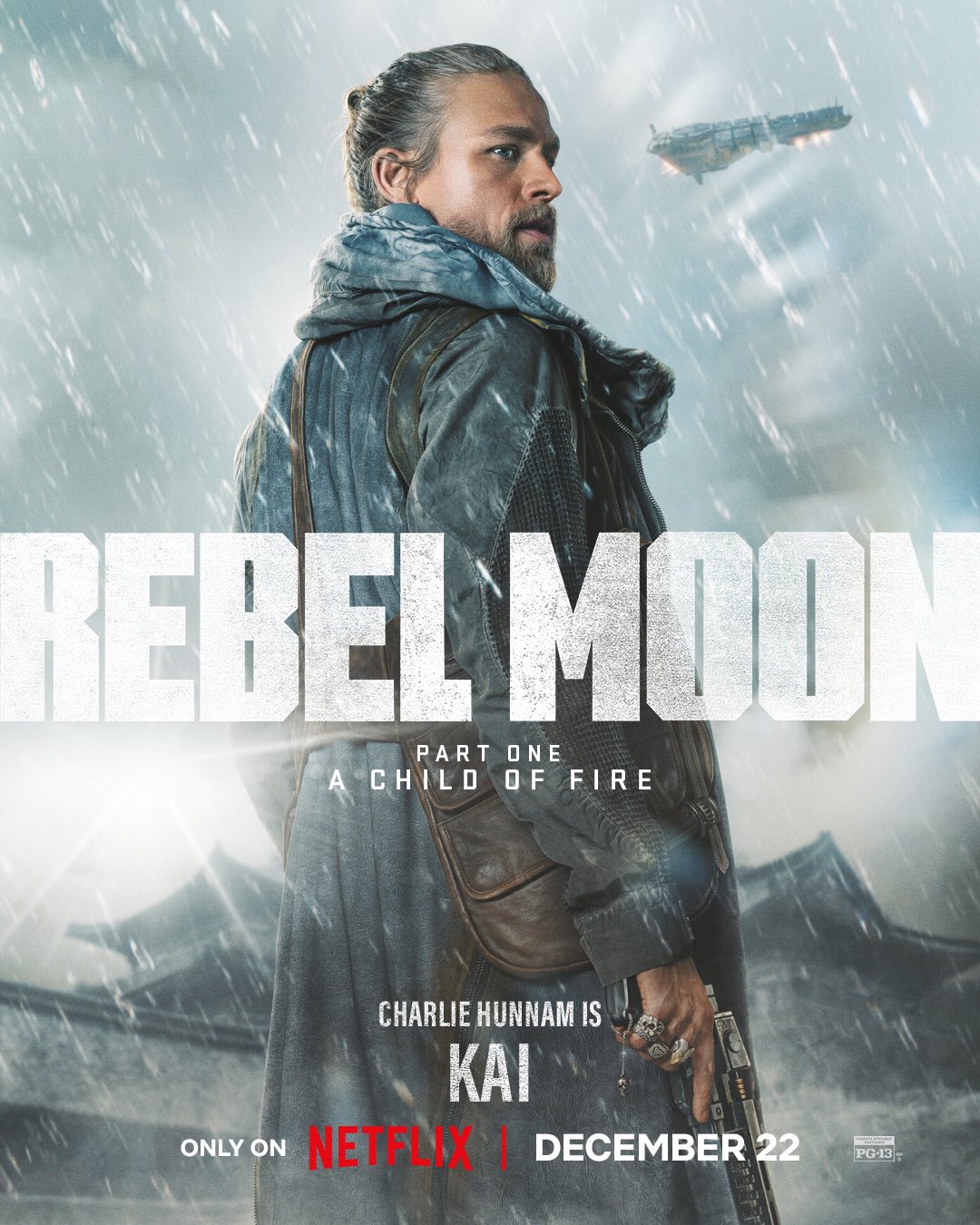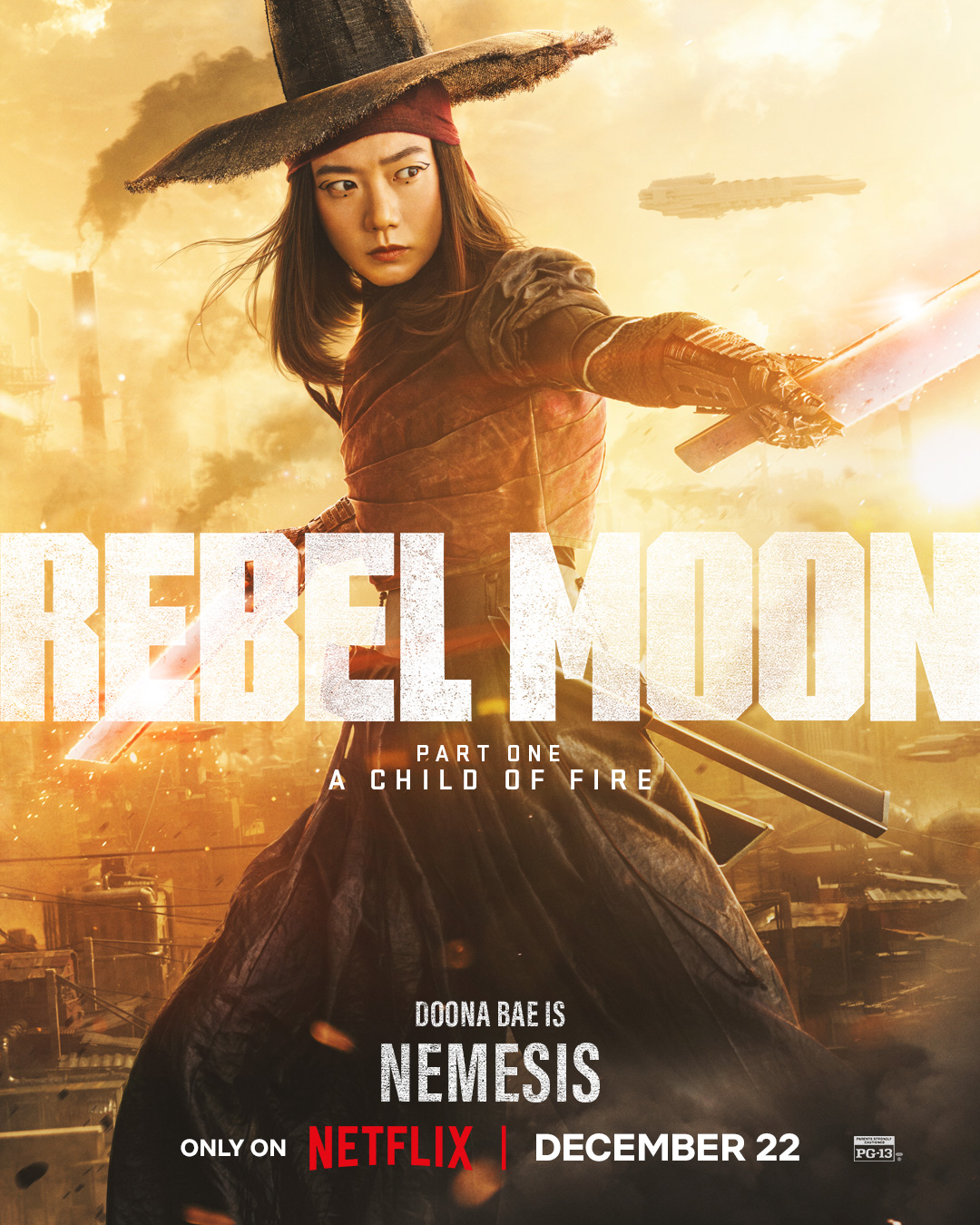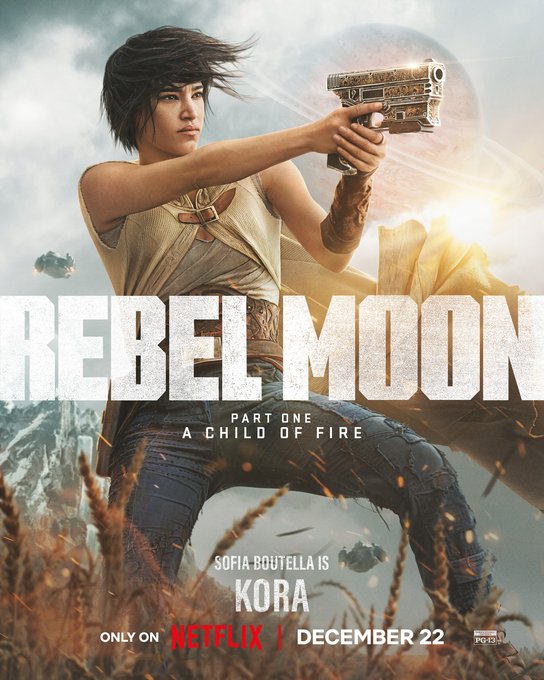 What is Rebel Moon about?
Rebel Moon follows the story of Kora, a lone soldier who has found a home and connection on the farming moon called Veldt. Her quiet life here is far different from being a former fighter for the Imperium, a brutal royal empire that wants to control the whole galaxy. However, Kora is about to unleash her violent past again when Admiral Atticus Noble arrives on Veldt to start chaos, following the orders of the Imperium's tyrannical leader, Balisarius (Fra Fee).
You can read the synopsis below:
Rebel Moon – Part One: A Child of Fire will be released on Netflix on December 22, followed by Rebel Moon – Part Two: The Scargiver on April 19, 2024. The new movie comes timely during the Holiday season, though it will be a long waiting game before fans can see its continuation.