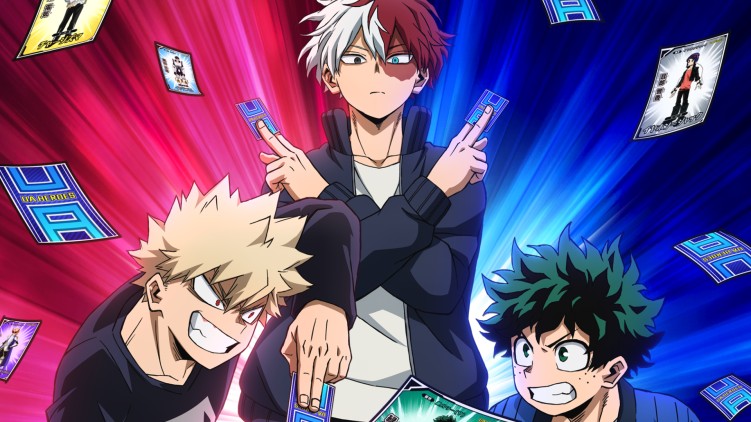 My Hero Academia has a bunch of OVA titles, and not long ago, the team at Bones animation studio announced that the anime series based on Kohei Horikoshi's manga was working on a new OVA titled UA Heroes Battle ahead of Season 7. The anime special had its U.S. premiere at this year's New York Comic-Con in October, and now, it's heading to Crunchyroll soon!
According to the press release, My Hero Academia: UA Heroes Battle is scheduled to release on Crunchyroll on November 30, 2023. The anime special is centered around UVS Games' Universus Collectible Card Game (CCG).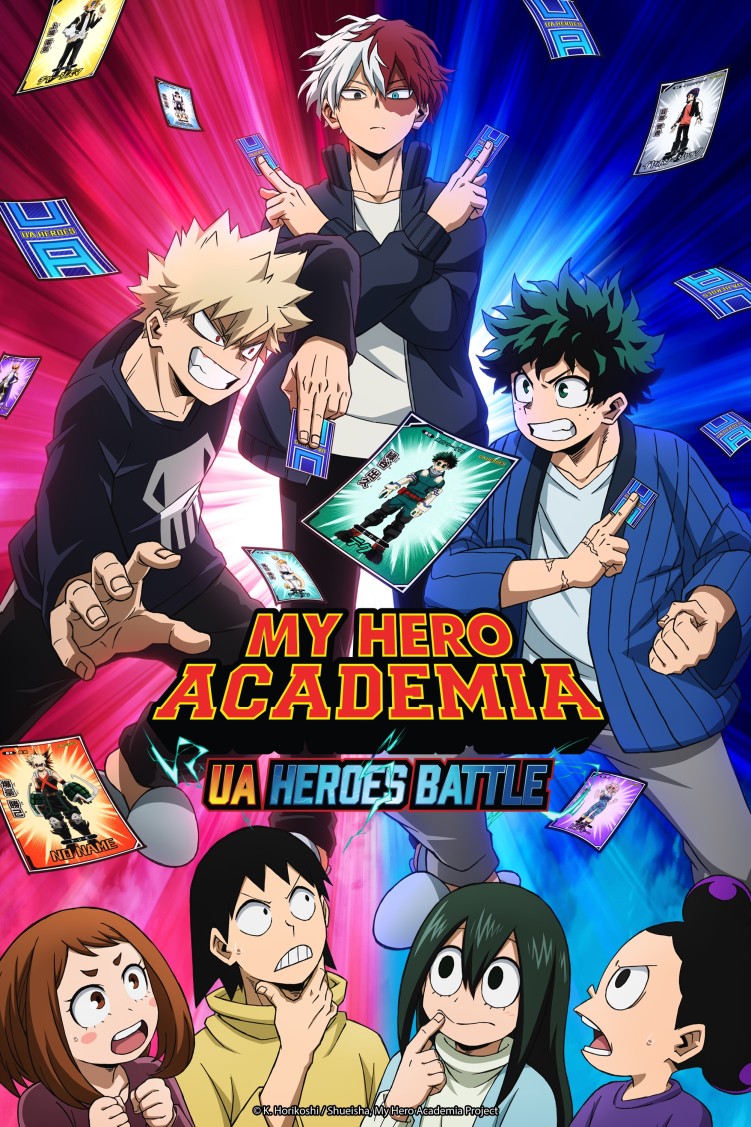 Credit: © Kohei Horikoshi / Shueisha, Studio Bones
What is My Hero Academia: UA Heroes Battle about?
You can read the official synopsis for My Hero Academia: UA Heroes Battle below:
When is My Hero Academia Season 7 coming?
My Hero Academia Season 7 was announced last year, and it's expected to premiere in the Spring 2024 anime season. The shonen franchise is also getting to release a new movie that will take place in a collapsed society. The original story of the film will be supervised by creator Kohei Horikoshi, and last August, a teaser visual was revealed, featuring Deku with his vigilante robe over his U.A. uniform and All Might in the background.
The sixth season of My Hero Academia aired from October 2022 until March 2023. The franchise also has three feature films: Heroes (2018), Heroes:Rising (2019) and World Heroes' Mission (2021), and eight OVAs, including Save! Rescue Training, Training of the Dead, All Might Rising, Make It! Do-or-Die Survival Training, Departure, Hero League Baseball, Laugh! As If You Are in Hell, and U.A. Heroes Battle.