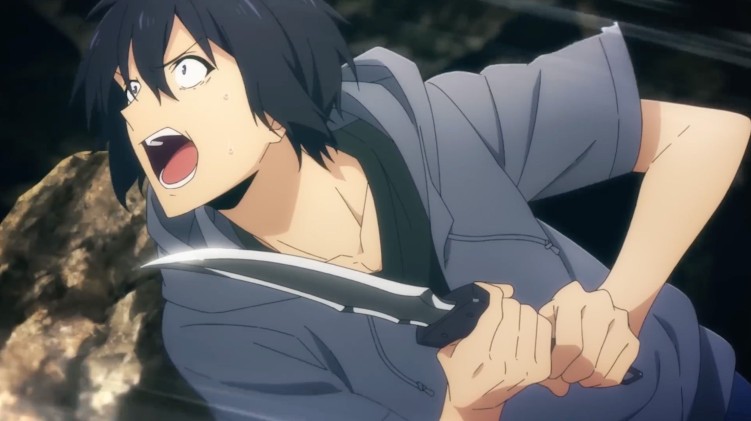 Credit: : Solo Leveling Animation Partners, A-1 Pictures
Solo Leveling is one of the most highly-anticipated new anime adaptations coming next year. The series features a world of "hunters", warriors with powerful abilities that battle monsters, and its story centers on one low-level hunter who finds himself struggling to survive with his lack of power and desperate need for money. Animation studio A-1 Pictures has released teaser trailers earlier this year, but today, the first English dub trailer has been released along with the announcement of its full English dub cast that will bring Sung Jinwoo and other characters to life.
You can watch the first English dub trailer for Solo Leveling anime below:
Solo Leveling English Dub Cast
At this year's Anime NYC panel, Crunchyroll shared details about the English voice actors attached to the Solo Leveling anime, which you can check out here:
The main dual blade-wielding, shadow summoning, solo leveling guy Sung Jinwoo [성진우] will be played by Aleks Le

Trusty rich sidekick extraordinaire Yoo Jinho [유진호] will be played by Justin Briner

The hard-working sister Sung Jinah [성진아] will be played by Rebecca Wang

The lovely, deadly S-rank hunter Cha Hae-in [차해인] will be played by Michelle Rojas

Flame-wielding, cool glasses guy Choi Jong-in [최종인] will be played by Ian Sinclair

The beast mode with sick sideburns Baek Yoonho [백윤호] will be played by Christopher R. Sabat

The silver-haired wise but strong chairman of the Korean Hunter Association, Go Gunhee [고건희] will be played by Kent Williams

Chief inspector of the Korean Hunters Association Woo Jinchul [우진철] will be played by SungWon Cho

Sung Jinwoo's hunter friend Lee Joohee [이주희] will be played by Dani Chambers

Some of the English dub cast and staff have also shared the news on X (formerly Twitter):
What to expect from Solo Leveling anime?
Solo Leveling anime is directed by Shunsuke Nakashige at A-1 Pictures, and it's based on the web comic series published on Tappytoon of the same title by DUBU (REDICE Studio), Chugong and h-goon. Noboru Kimura is in charge of the anime's screenplay while Tomoko Sudo is handling the character designs and Hirotaka Tokuda on the monster designs.
Yen Press, the publisher of the English version of Solo Leveling series, is planning to release the eighth volume of the comic on January 21, 2021, and the company shared a story description for the series:
Solo Leveling anime is scheduled to premiere on Crunchyroll in January 2024.