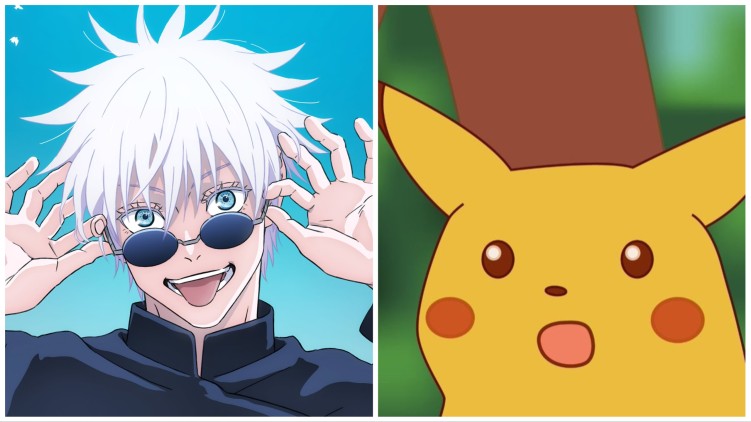 Credit: Studio MAPPA/OLM
Jujutsu Kaisen's second season has catapulted the series to unprecedented popularity, solidifying its status as a top-tier shonen anime. However, controversy surrounding certain scenes' visuals has surfaced, particularly the use of dimming, where scenes appear darker than intended. While criticism has emerged, few fans are aware that the adoption of dimming in Jujutsu Kaisen traces back to an incident during the early seasons of Pokémon.
Despite the widespread acclaim for Jujutsu Kaisen Season 2, some fans have expressed dissatisfaction with specific scenes featuring dimming. Commonly employed as an animation technique, dimming is intended to ensure viewer safety, particularly for younger audiences.
Credit: Gege Akutami/Studio MAPPA
Although not aesthetically pleasing, it became a point of contention, particularly during intense fight scenes or in vibrant settings, disrupting the show's flow. Interestingly, dimming was originally introduced back in the late 90s because of an incident involving what is arguably the most popular anime among children.
The Pokémon Incident That Led to Dimming in Popular Anime
The roots of the controversial technique lie in an incident related to Pokémon. On December 17, 1997, the 38th episode of Pokémon Season 1, titled Electric Soldier Porygon, triggered epileptic seizures in approximately 600 Japanese children due to bright and repetitive visual effects. The incident, known as "Pokémon shock," led to a significant investigation and forced the episode off the air, with Pokémon going on a four-month hiatus. The fallout impacted Bandai Namco's stocks.
In response to this incident, stringent regulations were introduced to prevent similar occurrences. Among these regulations is the use of dimming and ghosting—a blurring effect—to reduce the risk of triggering seizures. These measures apply not only to Pokémon but also to other anime, including iconic fight scenes in shows like Naruto and My Hero Academia. Jujutsu Kaisen, produced by Studio MAPPA, is no exception to these rules.
While dimming has affected the portrayal of fights in the Shibuya Incident arc of Jujutsu Kaisen, it is not the sole challenge facing the series. Studio MAPPA has long faced criticism for its treatment of animators, with the recent production issues in Jujutsu Kaisen Season 2 bringing these concerns to the forefront. Animators have spoken out about inadequate pay and unreasonable deadlines, shedding light on the challenges faced by the production team. Despite the controversy, the series continues to captivate audiences with its compelling narrative and characters. Hopefully, the studio will finally address the prevalent issue in future episodes of the Shibuya Incident arc.
Jujutsu Kaisen Season 2 Episode 18 is titled Right and Wrong ("Rihi") and will serve as the 12th episode of the Shibuya Incident arc. The episode is currently expected to premiere on November 23, 2023.