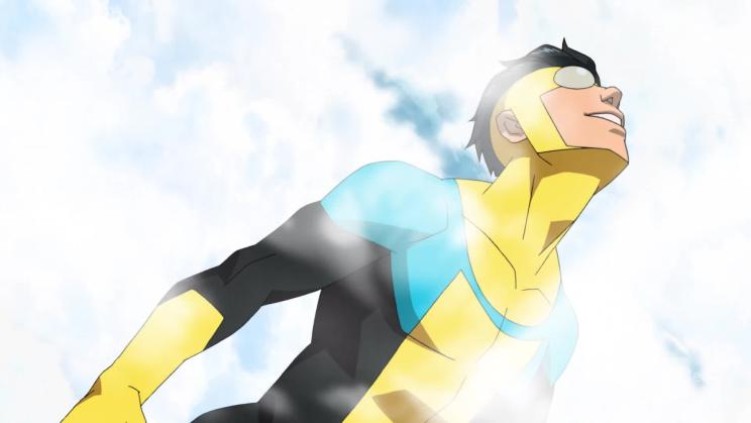 Credit: Prime Video
A wide range of brand-new leaks linked to Fortnite's collaboration with Skybound's Invincible comic book series have come out. The Invincible TV show has officially made a comeback on Prime Video this month for its highly anticipated second season.
In order to further promote the show, Skybound has apparently partnered up with Epic Games to introduce a wide range of Invincible-related cosmetic items to the battle royale video game. Today, a couple of leaked images of the Fortnite x Invincible crossover surfaced on social media.
This collaboration should introduce some character skins for Invincible, Omni-Man, and Atom Eve, along with a handful of Back Bling pieces. The leak was originally shared by ShiinaBR, a reputable and popular Fortnite leaker whose leaks oftentimes turn out to be true. Not only this, but an epic loading screen completed in the art style of the Invincible comic book series might also be arriving in the game.
As of right now, we aren't quite sure when these items will be arriving in Fortnite, but considering that the game's weekly update is going to occur today, all of the aforementioned content should be launching in a couple of hours. In the past year, Invincible has begun collaborating with a couple of popular video games.
The most significant one was when Omni-Man joined the character roster of Mortal Kombat 1 as the game's first DLC fighter at the beginning of November. These crossovers also ended up coming in tandem with Invincible receiving some of its own video game releases.
During this month, Invincible Presents: Atom Eve was released on Steam, with Invincible: Guarding the Globe joining it in the next year. It clearly looks like Skybound is trying its best to increase Invincible's standing in the gaming industry, and the collaboration with Fortnite is perhaps its biggest move so far.
Fortnite is currently available to play on mobile, PlayStation, Xbox, Switch, and all PC platforms.