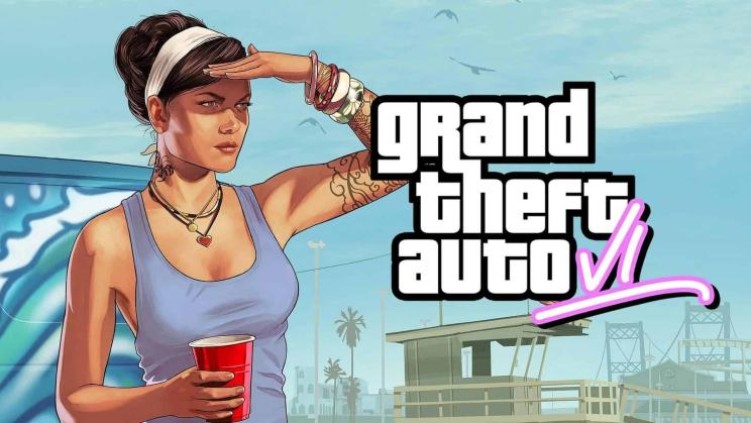 Credit: Rockstar Games
Although GTA 6's trailer is set to release next month, as confirmed by Rockstar Games, fans can't help but think about what to expect from the much-anticipated game. Since the game's announcement a year ago, many leaks and rumors have come up showing the features and mechanics Grand Theft Auto 6 might have.
One such leak suggests that the upcoming game will reportedly feature two protagonists: Jason and Lucia. They are similar to the popular Bonnie and Clyde duo and might conduct a series of robberies all over Vice City. This is the first time in the GTA series that the developers have introduced a female protagonist, so fans are a little extra curious about her and eager to meet her in the game. So, here's everything you need to know about Lucia!
What's Lucia like in GTA 6?
If Lucia does appear in GTA 6, she will be the franchise's first-ever female playable character. The leaks suggest that Lucia is in her late 20s or early 30s and is a Hispanic woman of Latin American origin. She's also about 5'3" tall and seems to be in a relationship with Jason, the other protagonist in the game. Of course, this will remind fans of Bonnie and Clyde, the famous American crime duo.
Lucia's backstory is quite interesting, which is that she was initially in jail before she ran away to Vice City before the GTA 6 events were set in motion. In addition to this, she also has excellent skills in hacking, which adds an exciting layer to her amazing character.
What will GTA 6's map look like?
As per Bloomberg, the much anticipated Grand Theft Auto 6 will reportedly be primarily set in a fictional take on Miami and the regions close to it, which are somewhat similar to Vice City. What makes this GTA game unique is the way in which Rockstar Games has mapped out its evolution and growth over time, meaning that GTA 6 will frequently add brand-new cities and regions as the story continues.
It might also offer additional story content, which would expand the map and introduce new locations that players could explore. It is possible that these updates are part of an ongoing expansion, potentially serving as a successor to the popular GTA Online. This exciting approach is set to keep the gamers engaged with the virtual, ever-evolving open world of GTA 6.
GTA 6 will launch on what platforms?
One of the leaks suggests that Grand Theft Auto 6 will reportedly be exclusive to new-gen hardware, implying that it'll launch on PC, Xbox Series X/S, and PS5. However, the possibility of the game's release on Xbox One or PS4 seems highly unlikely, considering the anticipated launch timeline.
When will GTA 6 be released?
While the game's trailer has officially received a release date, Rockstar Games hasn't yet revealed the launch date of GTA 6 itself. As per a GTA insider called Tez2, the devs are reportedly busy focusing on a potential 2024 release. In order to complete the game in the given timeline, many rumors suggest that the devs might have to cut some aspects of the game.
This is important to make sure that GTA 6 launches on the release window they initially had in mind. This means that Rockstar Games has some difficult choices to make regarding the game's development processes if they plan on releasing the game on the targeted release window.